Exceptional Pest Control in southern Kansas and northeast Oklahoma
At Plunkett's Pest Control, we provide solutions for all your pest problems. Licensed and insured, we are a local pest control company that serves communities in southern Kansas and northeast Oklahoma, and the surrounding areas. At Plunkett's, we are committed to providing high-quality, lasting pest control services. Our employees are highly trained and state-certified, offering you the satisfaction of knowing our customer service is top-notch.
Pest Control That Understands Oklahoma
Oklahoma is on the I-35 Corridor, one of the primary travel corridors to the south. Positioned in the middle of an active oil field and housing one of the world's largest livestock markets, this state is no stranger to pests and critters of many types, including rodents, ants, stinging insects, termites, and more.
If you're experiencing a pest problem in Independence or Coffeyville, Kansas, or Vinita and Welch, Oklahoma, don't worry! We know what problems home and business owners in this neck of the woods face. We've been helping prevent your most common pests for decades. If you need trusted, quality local pest control, Plunkett's has your back!
NOTE: Plunkett's may not service all areas represented by the map above. Please contact us for details.
Plunkett's Pest Control Services in Oklahoma
Plunkett's is ready to help with all the pest control needs for your home or business.  If you need help identifying your pest, check out our bug ID form! Get in touch with Plunkett's whenever you need pest control expertise by calling us at 866-906-1780 or scheduling a service. Our local southern Kansas and northeast Oklahoma area pest control experts have the knowledge, experience, and resources required to wipe out your pest infestation for good. Learn about some of the worst pest problems in the Oklahoma area and how Plunkett's can help!
For over 100 years, Plunkett's has delivered honest, expert, full-service pest management services to homes and businesses.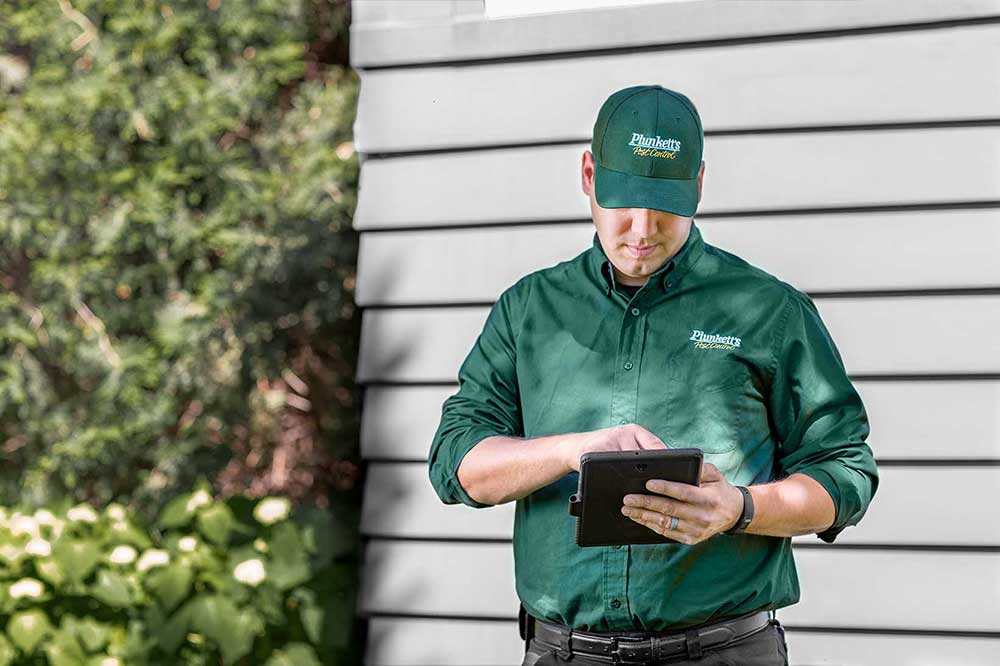 When it comes to finding the best "pest control near me", residents and business owners from Oklahoma can count on Plunkett's Pest Control.
Our Local Team
Chris Sabo
Joey Sigmon
Josh Dooley
Matt Froggatte
Matt Stueve
Steven McDonald
Tom Reeves
We proudly serve the following cities:
AFTON
BROKEN ARROW
CHERRYVALE
COFFEYVILLE
DEWEY
GROVE
HENRYETTA
HOOKER
INDEPENDENCE
MUSKOGEE
OKMULGEE
OOLOGAH
OWASSO
PRYOR
SAND SPRINGS
SAPULPA
TAHLEQUAH
TULSA
Zip Codes
67301
67335
67337
74012
74029
74048
74053
74055
74063
74066
74117
74132
74133
74331
74344
74361
74401
74437
74447
74464
---