World-class Solutions For Your Business:
Protecting brands and bottom lines through rigorous service standards and unrivaled data analysis.
Frequently Asked Questions During COVID-19
Custom Pest Programs - A pest program designed specifically for your environment. Our team will listen to your concerns and assess your facility's needs to design a custom program to solve and prevent pest issues. No cookie-cutter strategies here.
Expertly Trained Technicians - Rigorously trained and certified technicians who live and work in the communities they serve, and are supported by a senior field team whose experience in the pest control industry is immense.
Unrivaled Data Analysis - Backed by our proprietary software called Clypboard™, we organize your pest data through a thoughtful dashboard designed specifically for your industry to minimize the time you spend thinking about pest control and get you back to business.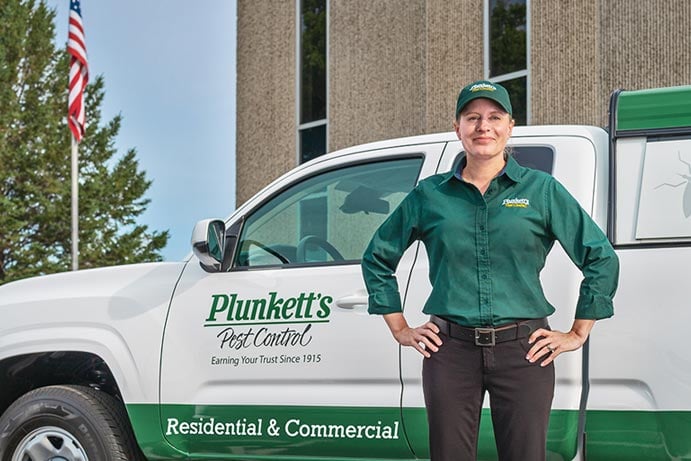 We have the experience, dedicated teams and specialized pest management programs to meet your company's commercial pest control needs, for any type of business or industry.
Food and Beverage Processing
Distribution and Storage
Medical Manufacturing
Pharmaceutical
Agriculture
Multi-Housing
Hospitality and Hotels
Healthcare
Large Retail and Mall
Food Retail and Grocery
Restaurant
Bar and Tavern
Education
Mass Transit
Our Service Standard
Expect your Plunkett's technician to be honest, on time, and equipped with the tools and knowledge needed to get the job done right the first time. Expect your technician to have extensive background knowledge on whatever pest you may need help with and possess the know-how to use that knowledge to protect both your business and your brand.
Contact Plunkett's today to schedule a consultation!