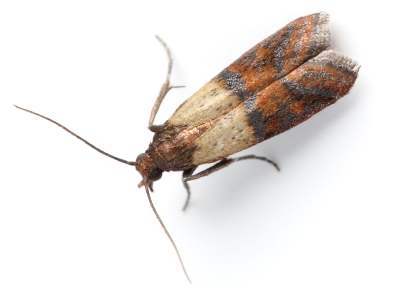 BEHAVIOR
Discovering "bugs" in your breakfast cereal may be disgusting, but it isn't unusual. Because many insects prefer the same food items we do, they can be found in a variety of stored products within our homes.   Pantry pests can commonly be found in flour, cereals, cracked grains, baking mixes and processed foods, crackers, macaroni, cured meats, powdered milk, dried fruits, nuts, popcorn, and spices. Insects that feed on these products may also infest other grain-based items such as pet foods, birdseed, and ornamental corn. Pantry pests are generally harmless but can produce irritation and/or allergic reactions.
CONTROL AND PREVENTION
Getting rid of pantry pests can be as simple as cleaning out your pantries and cupboards and throwing away any food product you feel may be contaminated with pantry pests or their eggs.
You can get rid of pantry pests yourself! Simply inspect the food in your cupboards and pantry and throw away anything that shows signs of these pests.  Don't forget to inspect your pets' food and bird seed as well.  Also, it is a good idea to throw away food that you may have had for awhile, even if it has not been opened. If this doesn't work or you feel that purging your dry goods is not enough, we are always a call or click away!
Pantry pest problems can be difficult to prevent because they often come in on the food you buy.  But getting rid of items in your pantry and cupboards that you haven't used in a long time can help prevent stored product pests from severely infesting your home.
APPEARANCE
Pantry pests, also known as stored product pests, include several different beetles and moths that infest dry food products. The ones that occur most frequently in homes are the saw-toothed grain beetle, the Indian meal moth, and the confused flour beetle.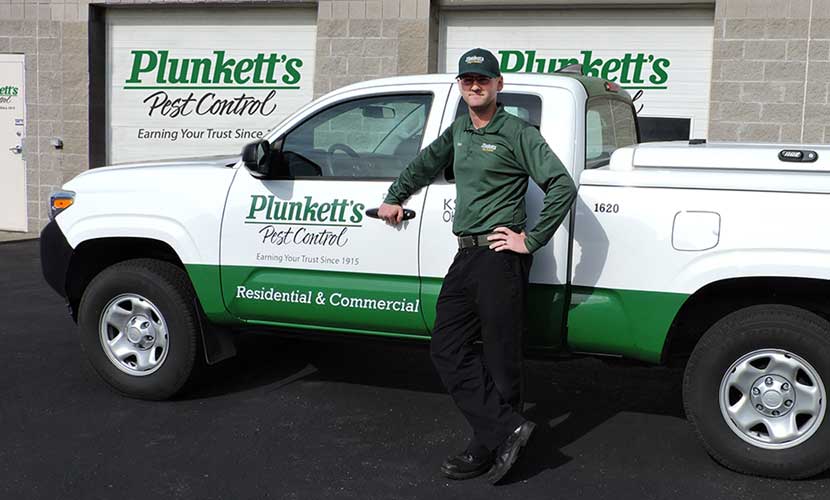 PROFESSIONAL CONTROL
Plunkett's Pest Control specialists are ready to control, prevent, and wipe out Pantry Pests.
If you have an Pantry Pest infestation in your home or business, Plunkett's is the best service to call.
Get A Free Estimate Today!