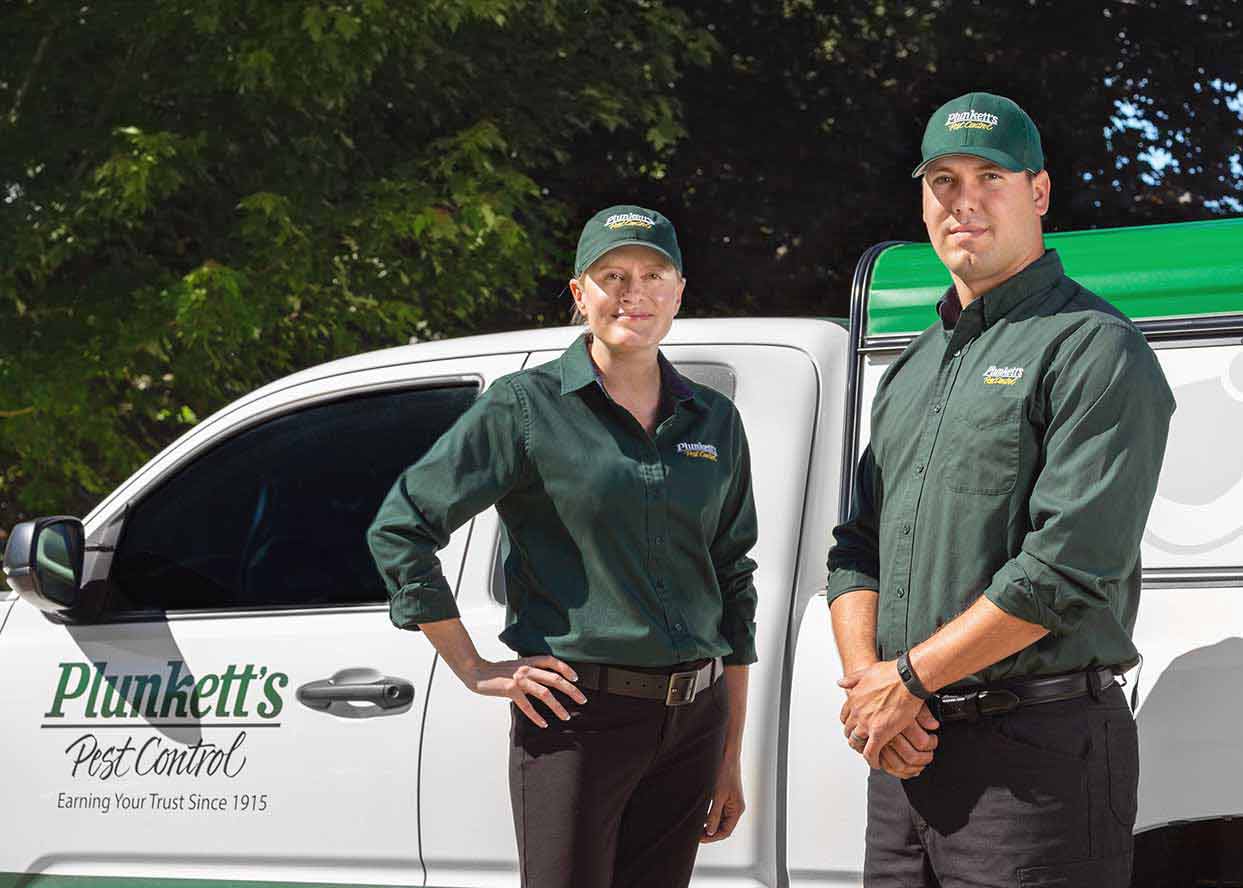 Local & Trusted Since 1915
Our career technicians are your neighbors, kids' coaches, community volunteers, and church leaders. We're everyday people who perform honest service work to make a decent living by protecting people, property, pets, and our nation's food supply.

We're a family-owned and operated company. We've been in business and earning our clients' trust since 1915!
Licensed & Certified Pros
Our staff is required to be licensed, certified, and/or members of all local, state and federal governing bodies and cultivate mutually beneficial industry associations and partnerships.
Our essential service is delivered outside and in basements, crawl spaces and other places that pest issues can be prevented before they enter your living space. If interior service is authorized, it will be completed at a safe distance with a face covering applied. We will avoid direct physical contact and clients are not required to sign anything. All estimates, service receipts and reports are sent electronically.
Highly Trained & Educated
Each of our technicians undergo a rigorous 3-week classroom training program followed by 4-6 weeks of on-the-job training and orientation. On average, we invest over 60 hours of additional training for each employee annually. We focus on continual growth and leadership opportunities for our people.  College-level correspondence courses, re-certification seminars, and independent study programs are available at all times.
When the pests start, it's time to get smart!
At Plunkett's, we pioneer intelligent pest elimination and prevention solutions with complete visibility into your service. For over 100 years, we've trained our technicians and staff to deliver science-based pest management and legendary customer service. We constantly improve and never stop learning. Through unrivaled data analysis, we provide the most effective results available for your home or business.
Science-Based Pest Management
Easy Scheduling & Payment Options
Customized Business Solutions
Secure Account Management Suite
Unrivaled Data Analysis
Transparent Service Reporting
Get Smart, Get Plunkett's Today!