Local Pest Control & Extermination Experts
Smart Pest Control, Quality People
Plunkett's Pest Control
Over 100 Years Strong!
Pest Control in Minneapolis, MN, Denver, CO, Columbus, OH, and More!
Plunkett's Pest Control is a family-owned and operated pest control company that has been going strong for over 100 years! The pest control technicians at Plunkett's are armed with smart technology, the skillset to solve pest challenges, and the knowledge to think quickly on their feet. We are well-known for our training program and having the best of the best on our team!
We believe that everyone deserves to have peace of mind with a pest-free home or business. If you're looking for pest control nearby—whether that's pest control in MN, IA, WI, or more—you can count on Plunkett's. We offer service throughout the Midwest and beyond!
Residential Pest Control Near Me
Your search for local pest control near me, can stop with Plunkett's. We offer service programs for your home, cabin, and any other residential space. We provide one-time pest control services for an existing problem as well as regularly scheduled pest control for prevention.
If you're looking for a company that provides the most effective mouse prevention in Minneapolis, or you're wondering, where can I find spider removal near me? You've come to the right place. Learn more about our residential services below!
Stop pest problems before they start!
Commercial Pest Control Near Me
Maybe you own a restaurant, and you're looking for a mice exterminator in Minneapolis, or perhaps you maintain a manufacturing line in Columbus, and you've noticed fruit flies buzzing around. Plunkett's can solve your commercial pest problem no matter where you are or what pest you encounter.
Commercial pest control is essential when it comes to protecting your image and bottom line. Luckily, Plunkett's provides tailored pest management programs to fit your specific needs. Learn more about our commercial services below!
Protecting your brand and bottom line!
Unsure What Bug is Bugging You? Use Our Pest ID Form!
Maybe you've noticed some sort of creepy crawly in your home… but you're not sure what kind of creepy crawly it is! No worries. Our on-staff entomologists will ID your bug for you. Fill out our bug ID form today to find out what kind of bug set up shop in your space.
Learn which of the usual suspects are threatening your property and how to control them.
Locations: Where does Plunkett's offer pest control services?
From quick and efficient pest control in Minneapolis to pest prevention in Denver, Plunkett's has many locations throughout the US. If you're experiencing a pest problem near you, don't fret! We're here to help. Explore our locations below and schedule a service today! Our licensed technicians are members of your local community and are ready to fix your pest problems today.
Reviews: How do I choose between pest control near me?
There are a lot of pest control companies to choose from. Although, very few can offer you the quality, efficiency, and transparency that Plunkett's does.
From homeowners in need of Pest Control in Minneapolis, MN, to commercial customers in El Paso, Texas, we've proven that Plunkett's can provide quality services no matter where you are. But don't take our word for it—see what our customers have to say about us!
Contact Plunkett's today for your pest control and prevention needs!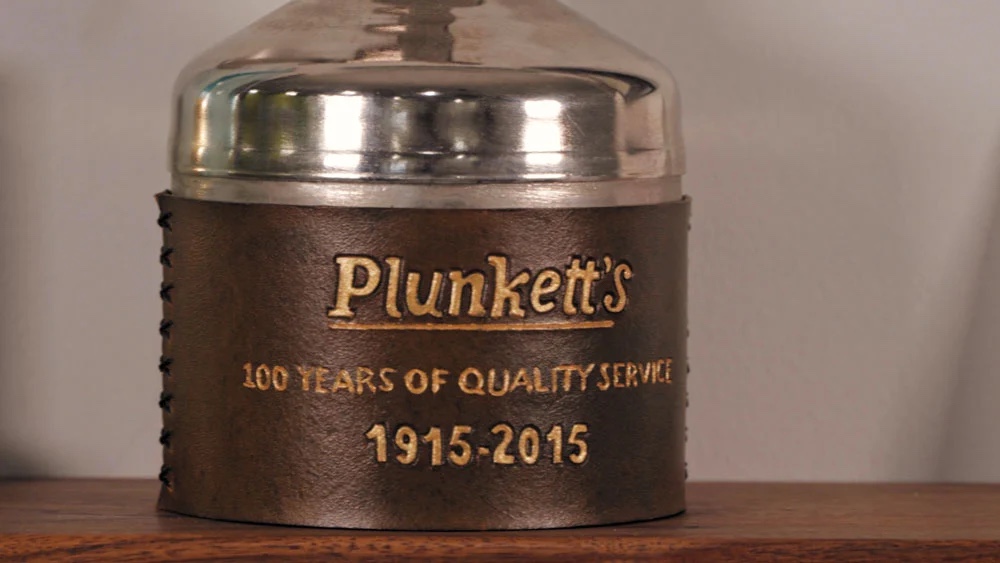 Whether you have spiders in your basement, wasps in your attic, or termites in the walls, we have the ability to get and keep pesky pests out of your home or business. Get started with Plunkett's today!
Frequently Asked Questions During COVID-19
Now Hiring, Join Plunkett's today!
A job as a Plunkett's Technician will get you out and about on a schedule you design around your life with variety and room for growth! Plus, you get your own truck! You don't have to like bugs, but you have to love people.

If you're looking for stable employment and want to make a difference with a dedicated team, then we'd like to hear from you. At Plunkett's, we offer on-the-job training, a generous compensation package,  and competitive wages.
• Medical, Dental and Vision Insurance
• Life Insurance
• Short and Long Term Disability
• Vacation Leave
• Critical Illness and Accident Insurance
• 401(k) Plan with Company Match