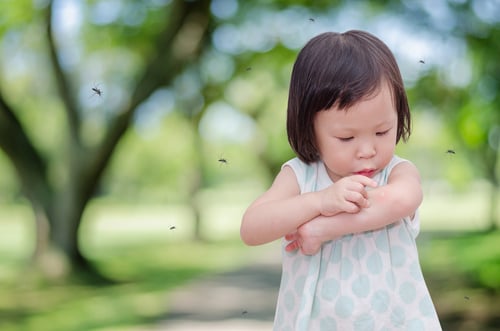 Dramatic Mosquito Reduction
Nothing can make you think twice about enjoying the great outdoors quite like mosquitoes. These annoying pests are such a prevalent part of Midwestern summers that you may think they're inescapable. Time to re-think that.
Plunkett's Pest Control offers a full-service mosquito reduction and prevention program. With our help, mosquitoes on your property will be dramatically reduced.
Contact Plunkett's today to schedule an inspection!
Plunkett's technicians apply the same integrated approach to mosquitoes that we do to our other residential and commercial services. Each mosquito control service includes the following steps:
IDENTIFYING AND REMOVING BREEDING SITES
If your property has a particularly significant mosquito problem, chances are it's because mosquitoes are breeding and laying eggs on site.
Breeding spots around homes can consist of temporary water holding containers like birdbaths and pots, and mosquitos can breed in only 7 days. Our technicians will identify and remove breeding sites and communicate the most effective way for you to proactively handle these sites on your own, well after the service appointment.
TREATING HARBORAGE SITES
Everyone knows mosquitoes feed on blood, but did you know they drink nectar and moisture too? Mosquitoes love any place where they stay hydrated and cool.
After a Plunkett's technician identifies these sites, a residual insecticide is used to treat mosquito harborage and resting sites near and around the perimeter of your home or business. This perimeter treatment can help control mosquitoes that contact treated surfaces days or weeks later. We use products designed to last up to 60 days in ideal conditions.
As you're probably all-too-aware, mosquitoes are very hard to get rid of. They're simply too numerous and tenacious to keep away entirely. So what makes Plunkett's more effective than steps you could take yourself? It's a fair question. Here are a couple of our best answers: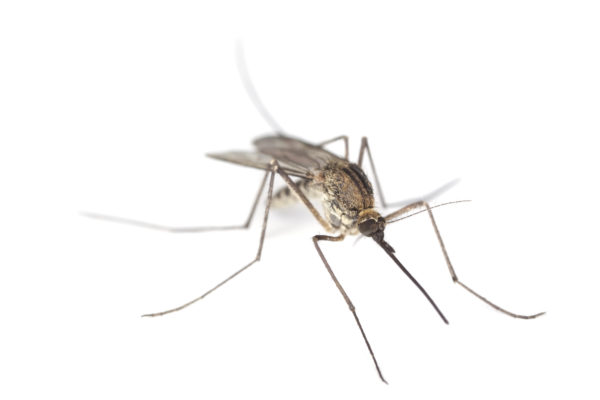 TREATS CAUSES, NOT SYMPTOMS
Unlike DIY methods, Plunkett's doesn't just kill the mosquitoes occupying your property now. We address the reasons why mosquitoes keep coming back and also help the site owner to proactively reduce conductive conditions.
HOLISTIC APPROACH
Plunkett's doesn't just follow one procedure to get rid of your mosquitoes. Instead, we do what our experts think will work best for your property, your needs, and your timeframe.
We identify the best techniques to reduce mosquito activity around your home or business. The technique that is key to help preventing mosquitoes' continued presence is to identify and treat potential breeding sites. When you choose Plunkett's, you get a service that understands pest prevention, mosquitoes, and you.
IS IT SAFE?
The safety of you, your family, and your pets is our top priority. We always choose the safest procedure to lower exposure and hazard, with low-toxicity control methods whenever possible.
WHEN SHOULD IT BE DONE?
Anytime! Plunkett's technicians are ready to help you at your earliest convenience. Mosquito control procedures are great for the early summer, event preparation, infestation reduction, or preemptive prevention.
Common reasons for mosquito treatments: Yard Party, Wedding, BBQ, Just want to enjoy your outdoor living space, and more!
Whenever you need it, whatever you need it for, all you have to do is contact Plunkett's Pest Control and ask for mosquito control. Signing up for a regular monthly mosquito service is the best way to get lasting results through proper treatment and reduction techniques.
WHAT IS A MOSQUITO?
Mosquitoes range in size from about 3/8 to 1/2 an inch in length have slender legs and scaly wings.  Female mosquito mouthparts form a long piercing-sucking proboscis while male mosquitoes do not have the ability to pierce skin.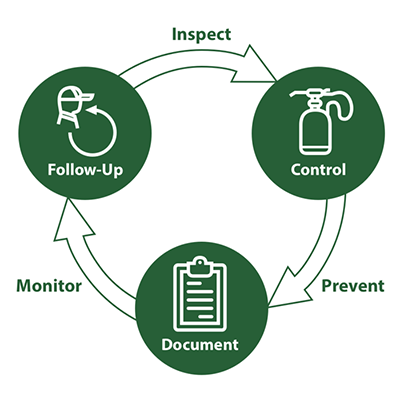 Our Mosquito Control Process:
Plunkett's offers a 1-time treatment (usually for an event) or Ongoing seasonal treatments performed regularly, generally scheduled every 3 weeks. Many homeowners want ongoing mosquito control on their property throughout the warm months.
Ensure that the yard is free of children's toys, pet dishes, hanging laundry, and other items that might be in the way of treatment. We apply a residual insecticide to lawn, shrubs, and all other low foliage throughout the entire property. For a special event, treatment should be done from 1 to 5 days before the event. Moderate rain will NOT hurt the treatment.
Client's family and pets can return to the lawn area after it is dried –usually about 4 hours, but may be longer depending on length of grass, humidity, amount of sunlight the lawn is exposed to, and other weather factors. Treatment should provide up to two weeks of about 75% reduction in biting mosquitoes.
Mosquito Control With Plunkett's
At Plunkett's, our goal is to help you quickly, conveniently, and in the most cost-effective way. We make every effort to be with you asap, usually within a day or two.
Our Clients Love Us
What customers are saying about Plunkett's Pest Control