Exceptional Pest Control in The Ozarks
The "Queen City of the Ozarks" is no stranger to pests and bugs. As the third-largest city in Missouri, the residence of Greene County and beyond frequently encounter critters, rodents, crawling, and stinging insects of all types.
Plunkett's knows what problems the home and business owners in this area face. We've been helping to prevent your most common pests for decades. If you need trusted, quality local pest control, Plunkett's has got your back.
Pest Control That Understands Springfield
Springfield is a midwestern city, which means it has midwestern pest problems. A humid subtropical climate, intense wild weather, and fluctuating temperatures all give it a distinct climate needing the customized pest solutions that Plunkett's can provide.
Plunkett's Pest Control Services in Springfield, Branson, and The Ozarks
Plunkett's is ready to help with all the pest control needs for your home or business.  If you need help identifying your pest, check out our bug ID form! Get in touch with Plunkett's whenever you need pest control expertise by calling us at 866-906-1780 or scheduling a service. Our local pest control experts have the knowledge, experience, and resources required to wipe out your pest infestation for good. Learn about some of the worst pest problems in the The Ozarks, Springfield, and Branson, MO area and how Plunkett's can help!
For over 100 years, Plunkett's has delivered honest, expert, full-service pest management services to homes and businesses.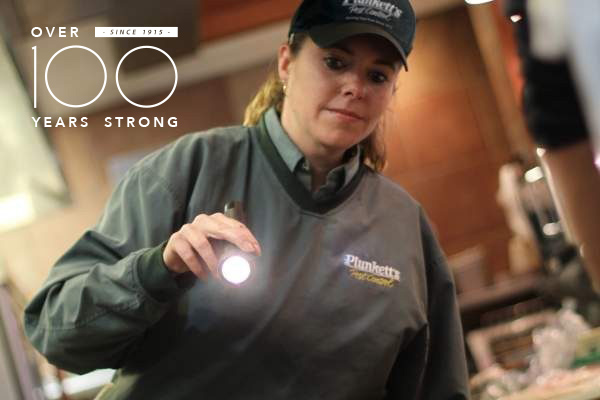 When it comes to finding the best "pest control near me," residents and business owners in Missouri can count on Plunkett's.
Our Local Team
Adam Burch
Danny McClain
Matt Froggatte
Matt Seats
Sean Sullivan
Steven McDonald
We proudly serve the following cities:
BRANSON
CABOOL
CANTON
COLLINS
EL DORADO SPRINGS
LEBANON
MONETT
ROLLA
SPRINGFIELD
WAYNESVILLE
Zip Codes
63435
63901
64738
64744
65536
65583
65616
65689
65708
65803
65804
---