The holidays really are, in many ways, the "most wonderful time of the year". There's family, presents, food, presents, days off of work and school, presents… however, the holidays can also be stressful. Like we said, there's usually family involved. The last thing you need in the midst of all that hustle and bustle is a gross pest infestation.
Unfortunately, pests don't take the holiday season off. In fact, for many, the holidays represent a perfect opportunity to get up to their old tricks while you're distracted. They're very Grinch-like that way, pests. Luckily, we've got your back this year. Keep an eye on these four particularly pest-prone holiday items, and you'll have a perfectly pest-free holiday season.
Suitcases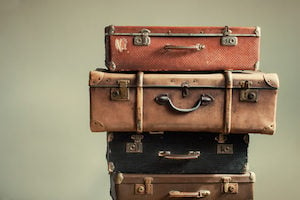 The pest to watch for

:

bed bugs

When to watch it

:

Before it enters the home, while you're staying in another place

Why It's a problem

:

Bed bugs

love to hitchhike from place-to-place

in travelers' baggage. Bed bug infestations happen when the pest sneaks into a bag and travels with the bag's owner to a new place.

Once the bag's owner unpacks for the night, the pest creeps back out and proceeds to settle into its new digs! The holidays are one of the biggest travel times of the year. Chances are, you're either going to visit family or hosting them yourself. All that traveling is a golden opportunity for bed bugs looking to spread and score a new living situation.

What to Do

:

Thoroughly check your own bags before entering anywhere you're staying. Ask your guests to do the same when they arrive. Be especially careful to check nooks, crannies, and dark, cramped parts of the bags. Throw anything dry-able into a dryer for 20+ minutes when you're finished.

While you're staying anywhere that isn't your home, keep your bags closed whenever you're not using them. Store suitcases, purses, and other bags in elevated locations to keep bed bugs from crawling into them. If you bring clothing, keep it in airtight, plastic clothing carriers.
Christmas trees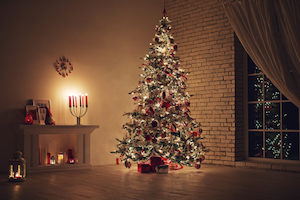 The pests to watch for

:

spiders

, aphids, beetles, and more

When to watch it

:

when you bring it into your home, once you have it put up

Why it's a problem

:

Christmas trees

' branches provide attractive cover from the cold and wind. All kinds of

hibernating

or otherwise sheltering pests need to use cover either to survive winter or to hide their eggs, until they hatch in spring. Often, pests will cling to a tree even after it's cut down, only to come out of hibernation or torpor once they're inside your warm home.

What to Do

:

Thoroughly inspect the trunk, branches, and base of your christmas tree

before

you bring it into the house. Look for webs, insect eggs, or other signs of infestation. Shake the tree thoroughly to dislodge nests or other insect sites. Consider vacuuming the tree's trunk and branches.

Once you bring the tree inside and stand it up, repeat the process. Shake the tree again, and vacuum near the trunk of the tree. Continue to check for tree periodically, especially if you notice any pest activity in your home.
Decorations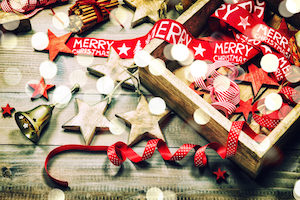 The pests to watch for

:

fabric moths,

cockroaches

, silverfish, and more

When to watch it

:

When you're bringing them out, when you're unpacking them, when you're laying them out

Why it's a Problem

:

If you're like most people, you tend to leave your holiday decorations alone for most of the year. They sit untouched, somewhere out of sight and mind, where they won't get in the way. Unfortunately, however, just because you aren't thinking of them

doesn't mean pests aren't

.

All kinds of creepy-crawlies can find something to love in your holiday decor. Then, when you bring the boxes up for the season, they take the opportunity to explore your home and look for new digs. You don't want that.

What to do

:

As you unpack your holiday decorations, give them a thorough (there's that word again!) once-over. Take the opportunity to wash or at least scrub down all of the decorations as well as you can. Make sure you don't see web, silk, or other signs of infestation.

Check the boxes where you store the decor, too. Dust and vacuum the decorations as necessary. Replace your storage boxes once every couple of years to prevent them from becoming too worn-out. You could also consider investing in hard plastic storage containers instead.

 

We know: pests are just about the last thing on your mind around the holidays. Who has time to worry about stuff like that right now, anyway? Remember, though: some due diligence now ensures you don't

have

to waste holiday time on pests later.

Finally, as always: if you do end up with an annoying infestation at the worst time, you have options.

Give Plunkett's a call anytime

and we'll be there, ready to make your holidays happy again.