Getting away for the weekend to a lake home or cabin is one of the joys of summer. If you have a seasonal property chances are, when you're not there, pests are. Plunkett's provides eco-friendly service for cabins and docks so that a summer infestation doesn't ruin your fun.
The last thing you want is kids running down your dock to jump in the lake only to meet a face full of spider webs or biting insects instead of cool, watery relief. With a spring or fall pest package, you can have the number of pests on your property significantly reduced. With periodic treatment, especially before you arrive, you can enjoy a trip to the cabin without all the buzzing and biting pests.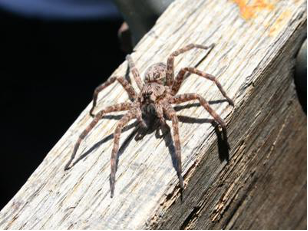 Dock Web and Pest Removal
Your dock is a central location for summer activities. It's the hub for boating, swimming and being on the lake. Spiders seem to like docks too. A nice big web strung across the posts of your dock nets them all kinds of prey. The underside of your dock is a perfectly sheltered area for nests and eggs where dock spiders can propagate quickly.
Plunkett's provides thorough spider control and web removal services. We inspect your dock, remove webs and treat areas where spiders congregate. To get and keep spiders and their webs away from your dock, we complete an eco-friendly service that includes:
Looking for webs. One of our expert technicians will inspect the boat itself, the covered slip, and the adjacent dock for webs. We will then treat these areas.
Inspecting and treating with CB-80 Extra. Spiders reproduce slowly. Killing off all spiders in the area with CB-80 Extra may be all that is needed to provide pest control.
Removing webs. After treating, our pest control team will use a web remover to get rid of any spider webs.
Applying residual. After completing the spider and web removal service, you can feel confident that your dock will be pest-free for the season. However, if mid-season touch ups are necessary, we've got you covered!
We know how to keep spiders out of your cabin, too. With advance notice, we can have your dock, boathouse, cabin, and deck cleared of webs and eight-legged squatters before you arrive. We'll then check with you to determine if return checks are necessary to keep the webs from interrupting your summer leisure.
Keep Mosquitoes Away from Your Dock
Like spiders, mosquitoes are a small pest that can quickly ruin a fun day at the lake. Itchy bites and buzzing pests send kids (and adults) running inside.
At Plunkett's we investigate the source of your pests to root out the problem. With cabins and big yards, standing water, debris, shady forests and firewood stacks are all places that spawn mosquitoes and other pests. We survey your property to significantly reduce the population of these nuisances.
We offer one-time or repeat seasonal mosquito treatment to wipe out mosquito swarms in your slice of paradise. We recommend these treatments 1-5 days before gatherings and special events to make sure your treatment is effective.
Other Summer Cabin and Dock Pests
While spiders and mosquitoes are the most scary and frustrating summer pests, plenty of other insects and critters can find their way into your lake home and on your dock. Be prepared with pest control services for other cottage pests including: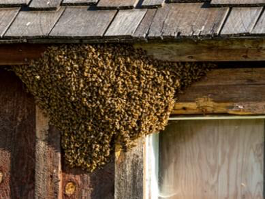 A pest control technician can help keep moths out of your pantry, ants out of your kitchen and mice out of your walls. If you find wasp or hornets nests on your property, especially near your dock, have a professional remove it to ensure it's done safely.
Keep Spiders and Mosquitoes Out of Your Summer Plans
Call or contact Plunkett's to learn more about seasonal or one-time family-friendly pest control for your cabin or vacation home. We can help make sure that when you want to use your dock, the pests are gone fishing somewhere else.