We don't need to tell you that Thanksgiving is a mere day away. Chances are, you've been elbow deep in your cooking preparation for days. This time of year, all most of us can think about is the feast to come. Unfortunately, "all of us" includes far more than your hungry friends and family. Thanksgiving is also a stored food pest's favorite holiday. Thanksgiving is the perfect time for stored food pests. Not only are they seeking shelter from cold, but they also need fatten up on food. And where better to fatten up than by helping themselves to your Thanksgiving dinner? Merchant grain beetles, Indian meal moths, and more are all common pantry infesters. Luckily, once you're aware of how they get into your food, keeping them out isn't hard. Here are four tips you'll be grateful for when you have a pest-free Thanksgiving:
Watch What You Bring In
Believe it or not, the most common way
pantry pests
enter your home is right alongside you! Specifically, they come in along with the boxes or bags of food you're carrying inside. These pests crawl inside unsealed bags or chew through paper. Once inside, they find hiding places in creases and corners and remain very still. You bring this bag or box into your home, store it in your pantry… and the rest is history. Stored pest infestations seem particularly common around Thanksgiving because of how much food you're bringing in! Think about all the food being transported in and out of your home this week and weekend. You're hauling around groceries, bags, frozen good, and all kinds of cooking gear. Your family and friends are probably bringing contributions of their own, too. Keep a close eye on the food coming into your home. Make sure it's sealed and packaged properly to keep your unwanted Thanksgiving guests out.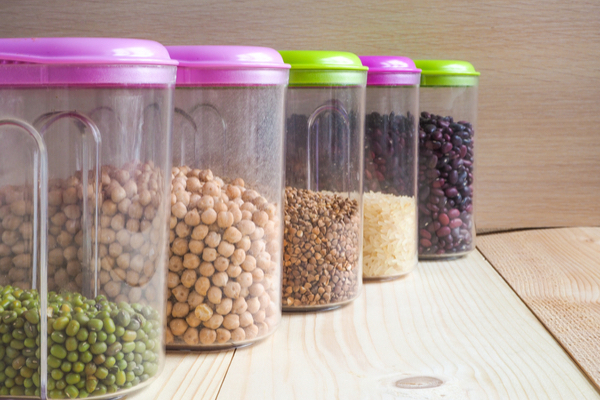 Seal Food Properly
When we say "sealed and packaged properly," we mean it. Stored food pests are really good at finding vulnerabilities in food packaging to exploit.
Indian meal moths
in particular are notorious for chewing through damaged cardboard or paper bags. Before you open it, you can keep food in its original packaging as long as that packaging isn't damaged. After you've opened it, however, you should transfer food items to different, more secure packaging. Stored food pests tend to target starchy and sugary foods of all kinds. They're particularly interested in foods they can burrow into and lay eggs inside. Stored food pests commonly infest cereals, grains, flour, pasta, chocolate, bread, pastries, and other soft foods. Keep foods that may be vulnerable to stored food pests in airtight, hard plastic or glass containers. Make sure to seal the lids of these containers properly before you put them away.
Check the Dates
Nearly everyone lets food sit too long at some point or another, especially during Thanksgiving. Chances are you spent the last week collecting all the food you could possibly need for your festivities... and then some. These supplies probably included ingredients you don't think to use very often. After Thanksgiving, you'll sort these ingredients into your pantry, where they'll sit… and sit, and sit. It's ridiculously easy to let stored food sit around for too long. The problem with letting food sit, however, is that the longer it's stored,
the more vulnerable it becomes
. After food expires, it begins to rot or smell. That smell could attract all kinds of pests, including stored food pests. Even non-perishable food items become more vulnerable to pest infestation over time. This Thanksgiving, go through your pantry and check for old food items. Post-Thanksgiving clean up is the perfect time to clear these liabilities out.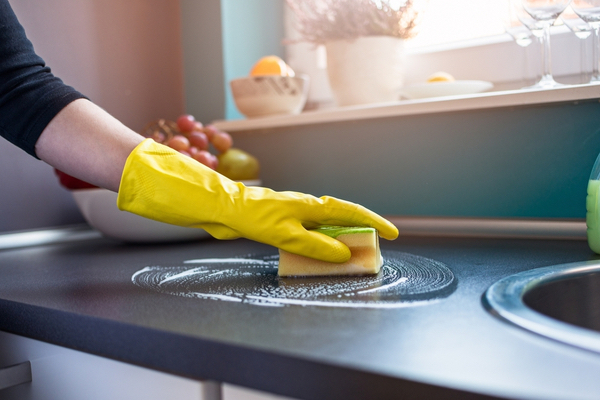 Clean, Clean, Clean
This can be a tall order on Thanksgiving, which is another reason why it's a pest's favorite holiday. Stored food pests are
attracted to crumbs or spills
. They thrive on easily-accessible food remains that people forget about. They're not picky about where these remains end up, either. Dishes, countertops, tables, floors, cupboards, and, of course, pantries are all fair game. Once they find a snack, pantry pests are all the more likely to stick around for the main course. Hard as it may be, steal some time during your festivities to keep your kitchen and dining areas clean. Wipe down food prep and dining surfaces with soap and water. Vacuum up crumbs from beneath tables and chairs. Take out your garbage regularly and make sure you don't leave any behind in the bin. Try to keep your pantry and cupboards organized and clean. The more regularly you stop to clean, the more effectively you can keep out stored food pests. ‌ Stored food pests are probably the last thing on your mind this holiday season. That's ok! We don't want you to stress yourself out pests--you have enough going on, after all. The best way to avoid pest-related stress now and in the future is to follow these steps. Unfortunately, it's very easy to get pest infestations during Thanksgiving and the holiday season. It's a busy, stressful time, and pests just love taking advantage of chaos. If you end up with some unwanted Thanksgiving guests,
give Plunkett's a call anytime
. We'll help you wipe them out--as long as it's the pests you're talking about, that is. Happy Thanksgiving!