AMERICAN COCKROACH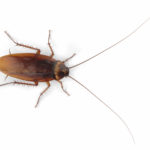 Relative to body size, these roaches can run four times faster than a cheetah.
ANT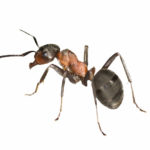 Medieval physicians prescribed these pests, ground up in medications, as a cure for leprosy and freckles.
MASKED HUNTER
  So named because their young can look like walking dust bunnies when they camouflage themselves with dust to sneak up on pray.   The good news is they are part of the "Assassin Bug" family and one of their common meals is Bed Bugs.
RAT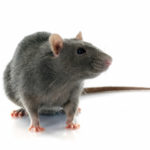 Their amazing memories, rapid learning ability, curiosity, hardiness and friendliness make them ideal for research and service to humans.  Rats are utilized to sniff out landmines and bombs and identify tuberculosis; they are also used successfully in search and rescue missions.
HONEY BEE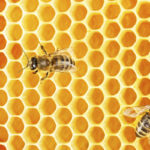 Consideration was given to using these critters as messengers during WWII by strapping to their legs tiny capsules containing vital wartime information.
BROWN RECLUSE SPIDER
  Luckily, this venomous arachnid is very rare in our Midwestern region.  It's also known as the "Violin" spider because of the violin-shaped marking on its body.  Another weird thing…Brown Recluse's has 6 eyes instead of the 8 that most arachnids have.
FRUIT FLY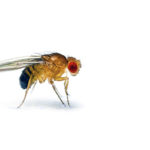 Much like pop star Robin Thicke, the males of this species sing and dance to attract females.  No blurred lines here.
ASIAN LADY BEETLES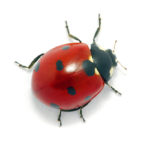 They don't like surprises!   When alarmed, these pests spontaneously bleed from their legs.
BED BUGS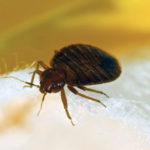 Researchers believe populations of this pest spread quickly because the females are constantly moving to get as far away from males as possible.
BLACK WIDOW SPIDER
  You might hate 'em, but the NRA loves 'em!  These critters produce the raw material used for the crosshairs in gun sights.
BLOW FLY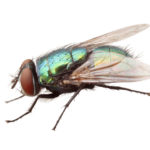 Don't try this at home!  Physicians still use the larvae of this pest to clean out infected wounds.
MICE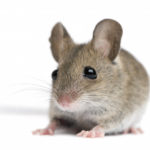 During studies in which mice were exposed to the music of heavy metal band Anthrax, these guys killed each other.
TERMITES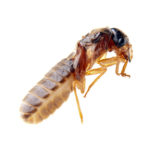 Not only do these voracious destroyers cause $5 Billion (yes, with a B) in structural damage per year in the U.S., they may affect global warming in some regions by emitting almost as much methane as human industries.
---
Having any issues with these or other pests?   Give Plunkett's Pest Control a call 1-877-571-7100 or click on our website, plunketts.net.
Plunkett's serves Minnesota, Wisconsin, Iowa, Illinois, Nebraska, North Dakota, South Dakota, Indiana, and Michigan.