We know, it feels early to start preparing for fall. September is still summer time… kind of! While we may like to trick ourselves into a summer state of mind, however, pests are strict realists. The moment it feels like the temperature is starting to drop, pests enter their fall mode. Pests change their behavior to prepare for fall in all kinds of ways. Unfortunately, almost all of these changes are going to affect you and your home, too. That means even if you're not ready to give up on summer, we recommend brushing up on fall pest prevention. Here's how the pests all around you are getting ready for winter, and how you can keep them out all fall.
Fattening up
Everyone knows squirrels and chipmunks spend fall busily
chowing down on everything they can find
. But did you know a lot of pests do the same thing? In fall, bees and wasps stop growing their colonies. Instead, drones start
seeking out carbohydrate and sugar-dense foods to feed on
. You'll notice bees and wasps more in mid-to-late fall, because they'll start ranging out further from their nests. Other pests change up their eating habits in fall, too, looking for fattier and more filling meals. For other pests that feed on decaying plant material, fall is the time of year when food becomes most abundant. Centipedes, millipedes, sows, woodlouses, beetles, and flies all commonly feed on dying leaves and grasses. Piles of leaves also give pests an opportunity to stay covered and sheltered while they eat. The abundance of natural food means you may encounter decomposer pests more frequently around this time of year than usual.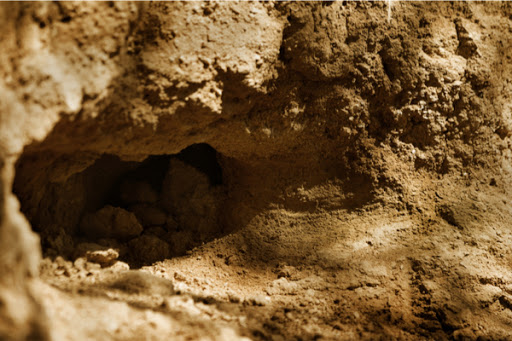 Making shelter
Pests can seem uncannily good at sensing the changing of the season. They've had to get that good at it to survive this long! Starting in late summer, many pests will start actively preparing shelters for colder weather. Pests like rodents will begin building nests by
gathering loose material
. Spiders will move to sheltered areas where they can intercept insects trying to seek cover. Many types of beetles and other bugs will burrow underground or squeeze into tree bark. Pests usually build their shelters around or into existing structures. Rocks, trees, porches and decks, and other standing cover makes their jobs much easier. Even burrowing animals will usually dig under some form of pre-existing structure. Look for nests, burrows, and other pest shelters in your yard, shed, or garage. Pests like to take shelter in corners and dark, secluded areas. Whenever possible, they'll build their shelter near sources of warmth and food.
Hunting
As you've probably noticed, insects tend to become quite active in fall. As temperatures drop and the sun sets earlier, bugs have an opportunity to move around more. They're also working on a deadline because they have to find shelter before the first frost of winter. For many bugs, staying out and remaining active longer is a necessity. Unfortunately for those bugs, other pests can capitalize on this vulnerability. For many pests, fall is prime hunting season. Like we said above, spiders
often move their webs around fall
every year. They strategically position themselves in access points between pests and possible shelter. When their prey sneaks through these access points to get inside, they're trapped in the spider's web. Other predatory pests like centipedes and wasps exhibit similar behavior in fall. Unfortunately, some of these hunting pests will even enter your home to pursue their prey. Rodents often find access points by chasing insects through them.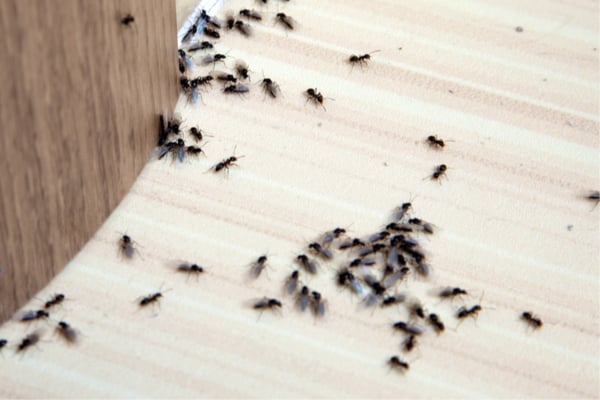 Coming inside
As temperatures drop, pests of all kinds become
desperate for a place to keep warm
. Insects and rodents start looking for winter shelter early. Throughout fall, several common pests will spend a lot of time trying to get into your home. They'll feel for drafts, follow smells, and crawl along warm places until they sniff out an access point. Different kinds of pests get in different ways, but they usually involve a crack in your home's defenses. Fall pests enter homes through cracks, gaps, tiny openings, and damage you may not notice. As a general rule, pests need a
much smaller opening
than you think they do. If you can see the gap, they can use the gap. Pay particular attention to door and window sills and frames. Pests also like entering homes in secluded, dark places. If a pest gets in your home, they probably did it from the basement or attic. Whether we like it or not, fall is quickly approaching. The pests all around us are already preparing for it. Unless we want to get blindsided by fall and the pests that come with it, we should
prepare for both
. Luckily, you're not alone in your preparation. If you ever need help pest-proofing your home this fall,
give Plunkett's a call any time
. We'll make sure you can enjoy the changing season without the potential problems that come with it.