It's a bitter irony that, right after celebrating the new year, we experience the worst part of it. And make no mistake: the early months of the year
are
the worst--at least, here in the Midwest. The holidays are over, but winter is just getting started. January is less "dreaming of a white Christmas," and more "how did my shoes even get this wet"? Worst of all: the cold. Oh, the cold.
The terrible cold of winter creates all kind of problems. Some are obvious, like traffic jams. Others, less so. For instance: severe cold often brings about unique pest control challenges. Pests want to stay out of the cold just as badly as you do. Often, they want to stay
with
you. You don't want that. Here are four pest problems a cold winter can create, and how to deal with them.
New Ways In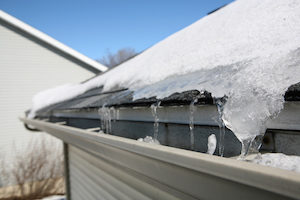 A couple things that naturally give pests new ways into your home happen when it gets really cold out. First (and worst),
pipes can freeze
. When the water inside pipes turns to ice, it expands. That expansion might force the pipe to crack, rupture, or even burst explosively. When that happens, the damage the pipe inflicts on drywall or flooring might make a new gap pests can exploit.
Next, there's
ice dams
. Ice dams happen when excess moisture freezes in one place over a period of time. Think of them like icicles but… wider. They're probably pretty, but they're also dangerous. Ice dams put undue strain on whatever has to hold them up. They can wear down siding, strip away weatherproofing, tear off gutters, or sink roofing. As they melt, they'll also drip moisture, which could do water damage. Maybe worst of all, the damage they do can make way for pests.
Frayed Wiring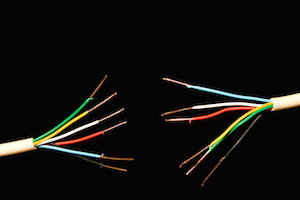 Did you know that mice teeth
never stop growing
? That means mice never stop teething, either. To keep their teeth occupied, they need to chew pretty much constantly. If
they're in your home
, they'll chew on anything soft enough to sink their teeth into. Wires are often their ideal perfect chew toy. That is, until they spark and start a fire.
But why would mice chew through frayed wires
more
during cold winters? They're not actually eating the wires, and they certainly don't grow faster in winter. Well, it's not that they're actually chewing more; there are just probably more around to chew. Mice
have to escape to indoor places
to survive harsh winter weather. They need to teethe inside just like everywhere else. Your wires just happen to be there. It's less "canny sabotage" and more "blind instinct", but the result is the same: bad news.
New Reasons to Get In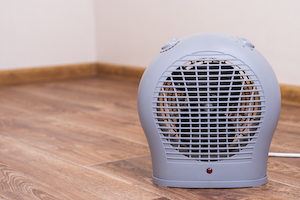 When would
you
be the most motivated to get into your home? Would it be when it was warm out and you had everything you needed? Or would it be when you were freezing, hungry, and thirsty? Well, in winter pests are all of those things. They can smell all that good food and water you have tucked away. And they
want
it.
As if that wasn't bad enough, there are a few brand new pest-attracting things the cold adds to your home. The leaks and ice dams from the first entry both add spare moisture to your home, which attracts pests. Cold winter winds create drafts by
sucking hot air out of your home
, which pests can feel. Finally, your home literally produces an endless source of heat and shelter. It's almost hard to blame pests for wanting to invite themselves in!
Diseases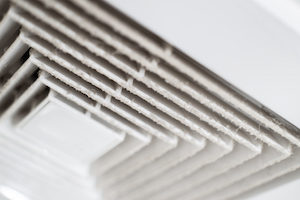 It's
hard enough to stay healthy during the winter as-is
. Colds and flus circulate through schools and workplaces. No one's getting enough sunlight or fresh air. Adding pests and all their nastiness into the mix just seems unfair. And yet it's true: when it gets really cold out, you're at a higher risk of encountering pest-borne diseases.
It's not hard to see why. First, more pests want to get into your home. They get in by whatever means necessary. The grime on their bodies drifts into the air. That air
circulates through your home over and over again
via the heater, until it's everywhere. Your poor, overworked immune system can only take so much, and finally… there you have it. Where "it" is a nasty cold. Pests may transmit more serious diseases through their fur or feces, too. The more serious the infestation, the more serious the problem.
We're sorry if all this doom and gloom bummed you out. But, there is at least some good news…winter doesn't last forever. We only have two… ok, three months left to go! Even more importantly: you don't have to just accept pests, even during winter. Not while we're around.
Call Plunkett's any time
, and neither snow nor sleet nor hail shall keep us from solving your pest problem. It'd be our pleasure! Well, ok, maybe not
pleasure
(it's really cold out), but we're always happy to help
you
.